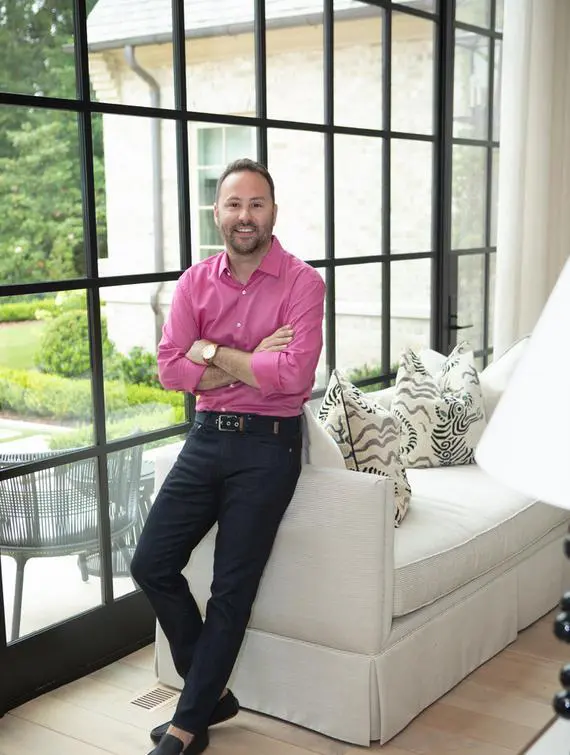 ABOUT
CHRIS SOCCI, ALLIED ASID
C. Socci Inc. is an Atlanta-based interior design firm – working with both residential and commercial clients on projects of all size and scope.  Founded by Award-winning designer Chris Socci, we have been designing interior spaces for 18+ years and have worked with numerous architects and home owners all over the United States.
We believe that design should tell a story: every client is unique and has a unique narrative whose essence we seek to reflect in all of our designs.  Our approach to design starts with understanding the specific needs of each client: including goals, timelines and budgets.  We then present each client with a range of options, involving them in every step of the process, and custom-tailor each design based on the client's feedback. 
C. Socci Inc. integrates balance, texture, color, lighting and an unexpected mix of modern and traditional elements to create sophisticated environments. Chris gravitates towards classic pieces and timeless silhouettes.  Great design can enhance one's life both aesthetically and functionally. After all, design is creativity with a strategy.
2023 Winner of BEST OF DESIGN
in Modern Luxury Magazine
2022 Winner of BEST OF DESIGN
in Modern Luxury Magazine
2021 Winner of ASID GA Chapter
Design Excellence Award
- Commercial / Healthcare / Gold
2021 Winner of ASID GA Chapter
Design Excellence Award -
Residential / New Construction / Silver
2020 Winner of ASID GA Chapter
Design Excellence Award -
Commercial / Healthcare / Silver
2018 Modern Luxury Magazine
Named Faces of Atlanta
2018 Winner of ASID GA Chapter
Design Excellence Award -
Residential / Kitchen / Silver
2017 Winner of BEST OF NURSERY
in Modern Luxury Magazine
2017 Winner of ASID GA Chapter
Design Excellence Award
Residential / Silver
2016 Winner of BEST OF BATH
in Modern Luxury Interiors Magazine
2016 Winner of ASID GA
Chapter Design Excellence Award
- Residential / Singular Space / Bronze
2015 Winner of ASID GA
Chapter Design Excellence Award
- Residential / Bath / Bronze